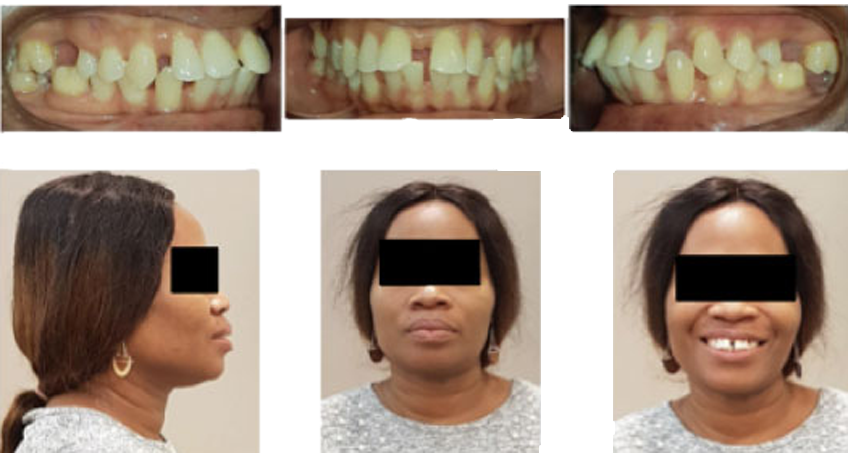 At Aligner Concierge, we see a wide variety of cases every day.
The following was an interesting case submitted to perform Pre-Prosthetic Orthodontic treatment.
Severely Proclined upper and lower front teeth
Midline diastema
Missing teeth in the upper and lower arc
Spaces in upper and lower front teeth
The treatment plan requested by the doctor was as follows :
1) Create spaces for implant in the molar region of the upper and lower arch.
2) To achieve an anteroposterior relation as close to an ideal relation.
3) To correct the proclination.
4) To close the spaces.
THE 1ST CLINCHECK PLAN WAS RECEIVED:
As per the doctor, the ClinCheck was lacking. It was lacking in the following aspects:
1) It did not have proper occlusal contacts on the left and right sides.
2) It did not have a Class I canine relation.
3) The midlines were off
4) There was a significant amount of space left in the lower arch even though Bolton's discrepancy did not suggest having so much space left.
The doctor wasn't satisfied with the Clincheck and decided to get it modified by the orthodontist at Aligner Concierge. The orthodontist  at Aligner Concierge made the following changes in the case setup:
1) Good intercuspal relation on the right and left side with good interdigitation of posterior contact points.
2) A class I canine relation on both sides.
3) The position of pontic teeth, which would help in placing implants with a good molar relation.
4) Change of optimized attachments to conventional HBAs with maximum prominence to achieve retention of aligners.
The HBAs were also added to achieve better control over extrusive movements in the posteriors.
5. Broadening of upper arch form as per the facial structure of the patient as well as enabling further retraction of upper front teeth.
6) Removing unnecessary spaces in the lower arch and creating sufficient implant space.
Treatment plan #2 came back for review
1) It had a good occlusion on both sides with a Class I canine relation. The proclination was reduced immensely and the spaces were eliminated.
2) The Overjet and overbite were also set as per the doctor's preferences.
The doctor was fully satisfied with the enhancements made in the case. As per his feedback, he did not have to spend his clinical time making any changes as he was satisfied by the treatment plan modified by Aligner Concierge. It was the best possible treatment plan for pre-prosthetic orthodontic correction.